Brigitte Bardot has become the latest French celebrity to weigh in on a family dispute over the estate of the late singer Johnny Hallyday.
In a radio interview, the movie legend urged Hallyday's widow Laeticia – named as his main heir – to give some of the money back to his older children.
Singer David Hallyday and actress Laura Smet, who were left with nothing, are contesting their father's will.
Johnny Hallyday died in December from lung cancer at the age of 74.
Bardot told French radio station Europe 1 on Saturday: "I am disgusted. If I were Laeticia, I would put things right. I would give David and Laura what they deserve."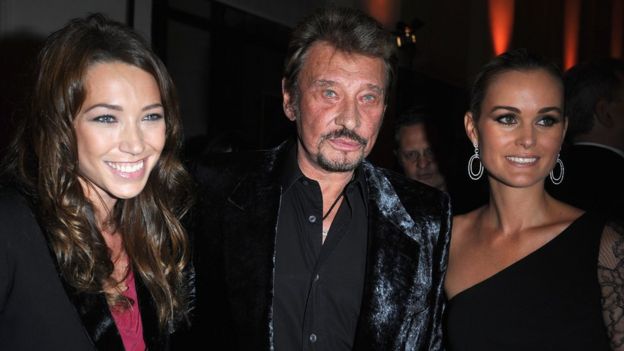 Under the country's inheritance laws, which go back to the French Revolution, all children should be given roughly equal shares of an estate.
But Hallyday, who had a home in California and was domiciled there for tax purposes, left everything in his will to Laeticia, his fourth wife, and their two adopted daughters.
Laura Smet, 34, and David Hallyday, 51, announced their legal challenge last week.
Since then a number of big names in the world of French entertainment have spoken out on the matter.
Eddy Mitchell, another French rock legend and friend of the late singer, said: "I don't understand how someone can disinherit his children."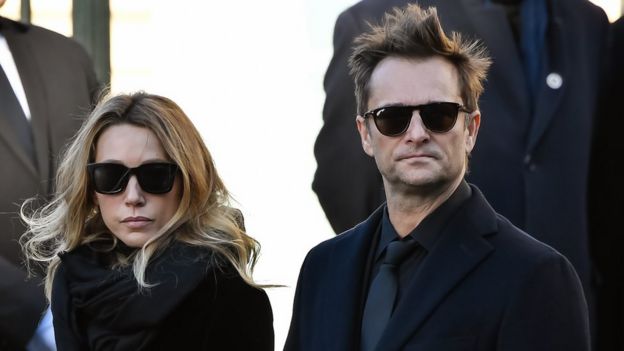 Actor Jean Reno, a friend of both Johnny and Laeticia, urged the family not to yield to "hatred".
Singer Sylvie Vartan, Hallyday's first wife and David's mother, said that during their divorce in 1980 she had urged Johnny to give her share of their home to their son.
Rival demonstrations by far-right and anti-fascist groups a week before Italy's general election have led to scuffles with police.
Police in Milan used batons as left-wing demonstrators tried to break through a cordon.
Elsewhere, the leader of the anti-immigration League party, Matteo Salvini, told supporters that defence of the country was a "sacred duty".
Protests also took place in Rome and the Sicilian city of Palermo.
As the election campaign enters its final week, opinion polls suggest that the right-wing Forza Italia party led by former Prime Minister Silvio Berlusconi is in the lead.
The anti-establishment Five Star Movement will be vying with Mr Berlusconi's party for the top spot in the 4 March election. However, it has repeatedly ruled out governing with other parties.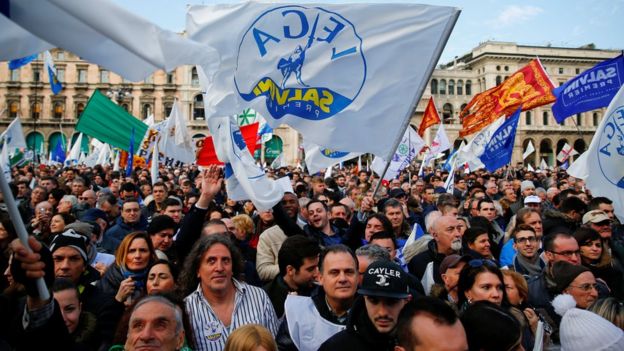 The far-right League and the Brothers of Italy parties could attempt to form a right-wing coalition government with Mr Berlusconi but this is unlikely to achieve a parliamentary majority.
Clashes between anti-fascist and far-right activists have increased in recent weeks ahead of a general election on 4 March.
On Thursday, several police officers were injured in clashes between far-left and far-right protesters in Turin.
Riot police clashed with protesters at a campaign rally in Pisa on Friday by the League party.
On Saturday, anti-fascist demonstrators in Milan protested against the anti-migrant stances of far-right parties. When they tried to break through police lines, officers beat them back with batons.
In Rome, some 3,000 officers were deployed for marches and sit-ins on Saturday. Riot police used metal detectors in a series of measures aimed at preventing violence.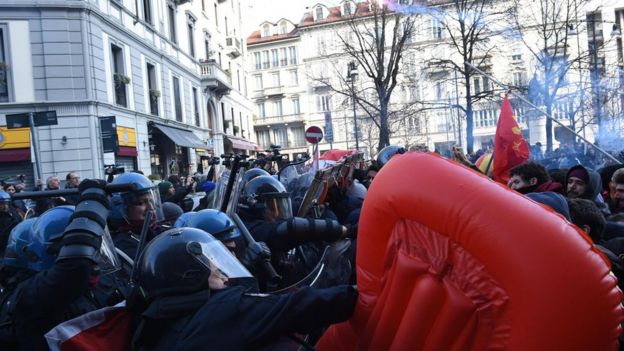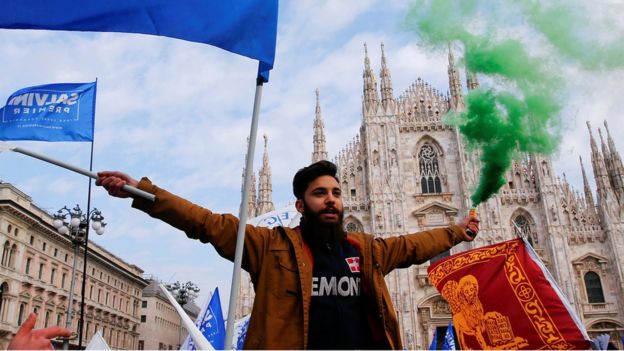 Several thousand people took to the streets of the capital to protest for democratic values and against what they described as resurgent fascism.
Former Italian Prime Minister Matteo Renzi took part in a rally which was arranged by the National Partisans' Organisation (ANPI) under the slogan "Fascism Never Again".
At the same time in the city, a protest led by the left-wing union group Cobas marched against the labour reforms known as the Jobs Act. The reforms were a signature policy of Mr Renzi's government.
Meanwhile, consecutive marches in Palermo in northern Sicily are expected to be attended by Roberto Fiore, the head of the far-right group Forza Nuova, and members of a far-left movement.
Prince Henrik of Denmark, the husband of Queen Margrethe who was famous for his public unhappiness at never being named king, has died at the age of 83.
The French-born prince had returned to Fredensborg Castle, north of Copenhagen, after being in hospital with an infection.
The prince was a controversial figure and his flamboyant style was both loved and criticised by Danes.
In 2017, he announced that he did not want to be buried next to his wife.
He was frustrated that she had never acknowledged him as her equal.
The queen, 77, is said to have accepted her husband's decision, which broke a 459-year-old tradition.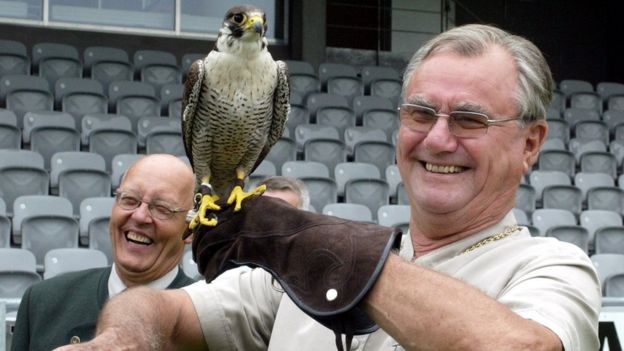 The prince died "peacefully in his sleep" at the castle with Queen Margrethe and their two sons at his side, the Royal House announced.
He had been diagnosed with dementia last year and had recently had a lung infection.
Prince Henrik was born Henri Marie Jean André de Laborde de Monpezat in 1934, and married the then-crown princess Margrethe in 1967.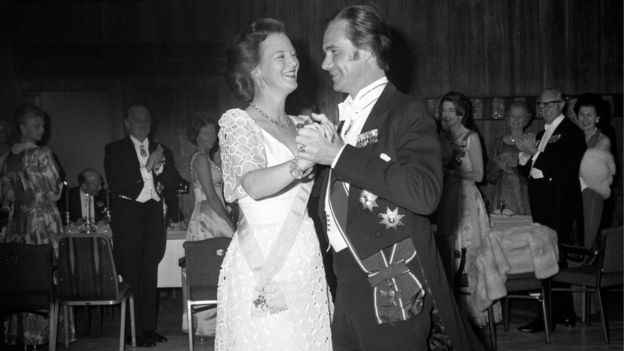 She became queen in 1972 and over the years Prince Henrik made no secret that he was unhappy at never having his royal role changed.
Many Danes disliked him for that, seeing it as a sign of an arrogant man hungry for recognition.
But in recent years, many youngsters thought his manner represented a break from the norms of cultural uniformity in Danish society.
In 2016, he retired from official duties, renouncing the title of Prince Consort. In the time since, he was often in France at his private vineyard.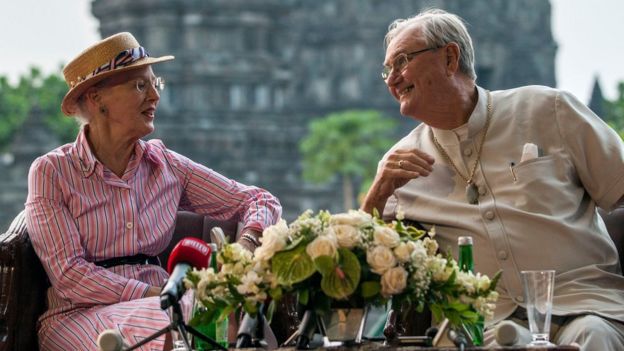 He spoke with a thick French accent and was known for his love of food, wine and poetry.
Prince Henrik and Queen Margrethe have two sons – Crown Prince Frederick and Prince Joachim.
Crown Prince Frederick returned from the Winter Olympics in Pyeongchang, South Korea last week to be with his ailing father.
A series of attacks against prison guards by inmates at institutions across France has led to a nationwide strike in the country.
Unions have vowed a "total blockade" of prisons on Monday as their dispute with the government over safety improvements and wage rises enters its second week.
France's Justice Minister Nicole Belloubet said she would meet union leaders to try to end the crisis.
Last week, unions rejected government proposals to end the strikes.
Guards at prisons across the country, including the high-security institutions Fleury-Mérogis and Fresnes prison outside Paris, are on Monday taking part in protests supported by France's CGT union, the Force Ouvrière (FO) union and the Ufap-Unsa Justice union.
France's justice ministry has urged union representatives to "resume dialogue immediately", adding that it was the responsibility of all sides to ensure that prisons were functioning.
The strike comes after a number of guards were injured in scuffles at several prisons.

Prison officers are blocking streets outside prisons in a call for tighter security
Last week, three officers were assaulted in an attack at Fresnes prison, which is situated south of Paris.
On Sunday, two prison guards required hospital treatment after they were attacked at a detention centre at Longuenesse prison, near Calais, according to prison officials.
"This is once again an attack on the staff, we cannot stand it anymore," spokesman for the Ufap-Unsa union, Yannick Lefebvre, said, adding: "It's a daily thing."
The unions are taking further action after rejecting a draft agreement proposing the creation of 1,100 guard jobs over four years.
Currently, the prison service employs 28,000 guards in 188 establishments holding about 78,000 prisoners, according to AFP news agency.
The mayor of Venice has voiced outrage over the €1,100 (£970; $1,347) bill that four Japanese tourists say they had to pay for four steaks, a plate of fried fish, water and service.
The four students complained to police after getting the eye-watering bill at a restaurant near St Mark's Square.
Three women with them chose another restaurant – but even they ended up paying €350 for three plates of seafood pasta, Italian media report.
The mayor has vowed to get justice.
"If this disgraceful episode is confirmed, we'll do all we can to punish those responsible. We are for justice – always!"
The four Japanese men complained to police on returning to Bologna, where they are students. Their case has been taken up by Marco Gasparinetti, spokesman for a Venice residents' forum called "Gruppo 25 Aprile".

Spectacular St Mark's Square is a highlight of any Venice tour
Italian media did not name the restaurant, but said it was owned by a Chinese woman and run by an Egyptian.
According to Mr Gasparinetti, only 1.1% of restaurants in that part of Venice are owned by locals, and the figure is 50% in the historic centre as a whole.
He said Gruppo 25 Aprile would post advice for tourists this week on Facebook to help them avoid such a "mockery". There have been many cases of restaurants overcharging tourists in Venice, he said.
"We defend local residents and whoever puts the good name of Venice at risk harms all Venetians," the group said in a tweet.
Spanish tax authorities say Colombian pop superstar Shakira owes income tax for 2011-2014, arguing that she was resident in Spain then.
They have asked Spanish prosecutors to open a tax evasion case against the singer, whose fortune is reckoned to be more than $200m (£176m).
The tax bill could be tens of millions of euros, Spanish media report.
Sources close to Shakira deny that there was any tax evasion and say she was outside Spain most of that time.
The sources – not named – said Shakira had always complied with her tax obligations.
The global superstar – also famous for philanthropic work – is the partner of FC Barcelona footballer Gerard Piqué. In 2015 she declared Spain to be her place of residence for all purposes.
The tax officials are seeking four years of unpaid taxes from all her global income – not just income generated in Spain.
Spain's Efe news agency said Shakira's auditors, PriceWaterhouseCoopers, had confirmed the tax investigation.
People who spend more than six months a year in Spain are considered residents for tax purposes.
In recent years Spain has seen several high-profile court cases involving football stars accused of tax-dodging.
Last May a 21-month jail term was confirmed for Barcelona and Argentina footballer Lionel Messi. However, Spanish law allows terms of under two years to be treated as probation, and Messi is still playing.
A Spanish Supreme Court judge has accused Catalonia's former leader Carles Puigdemont of trying to provoke his own arrest by travelling abroad.
Judge Pablo Llarena's comment came as he rejected a prosecutor's request to reissue a European arrest warrant.
Mr Puigdemont is on a trip to Denmark from Belgium, where he fled in October.
In Spain he is wanted for rebellion, sedition and misuse of public funds, after leading an independence referendum that was ruled illegal.
The charges carry a potential prison sentence of up to 30 years.
A European arrest warrant for him and four deputies was dropped in December by the court, which said it could complicate Spain's own legal probe and control over the case.
A request for it to be reissued was submitted on Monday by prosecutors, following news that Mr Puigdemont had left Belgium for the first known time since fleeing.
Judge Llarena turned the request down, saying it was important to wait until "constitutional order" had returned to the region.
He accused Mr Puigdemont of travelling to Denmark "to provoke his arrest abroad" as part of a wider strategy to legitimise his efforts to resume his position as Catalan president.
The judge wrote that the move would "equip him with a justification that his absence is not a free decision as a fugitive, but the consequence of a situation that has been imposed on him".
Ruling from abroad?
The controversy came as Mr Puigdemont was nominated by the speaker of the Catalan parliament, Roger Torrent, to head the regional government on Monday.
Mr Torrent said Mr Puigdemont's candidacy to lead was "absolutely legitimate" despite the charges against him.
The Spanish government says he cannot govern from abroad. Prime Minister Mariano Rajoy reiterated on Saturday it would be considered "illegal".
But Mr Puigdemont's supporters say it would be possible with modern technology.
His candidacy will be voted on by the end of the month.
His party emerged as the largest of the three separatist groupings in Catalonia's regional election in December. Together the parties secured 70 out of the 135 seats.