Syrian government forces have killed more than 500 civilians during a week of intense bombardment of a rebel enclave near Damascus, activists say.
The victims in the Eastern Ghouta include 121 children, says the Syrian Observatory for Human Rights, a UK-based group monitoring the conflict.
Syrian government forces backed by Russia have been pounding the area since last Sunday.
The UN Security Council is struggling to agree on a ceasefire resolution.
A vote has been delayed several times since Thursday, and was due to meet on Saturday.
How bad is the situation in the Eastern Ghouta?
On Saturday, the Syrian Observatory said at least 29 civilians were killed, including 17 in the main town, Douma – bringing the total to over 500 for the week.
The group said the strikes were being carried out by both Syrian and Russian planes – although Russia denies direct involvement.
Barrel bombs and shell fire have been dropped on the area, where some 393,000 people remain trapped.
Aid groups report several hospitals being put out of action since Sunday.
The Syrian government has denied targeting civilians and said it is trying to liberate the Eastern Ghouta from "terrorists" – a term it has used to describe both the jihadist militants and the mainstream rebel groups that hold the enclave.
The plight of civilians in the area has alarmed world leaders. Conditions there have been described as "hell on earth" by UN Secretary General Antonio Guterres.
Why has a ceasefire proved elusive so far?
The Security Council has been debating a resolution calling for a 30-day calm to allow for aid deliveries.
But Russia wants changes. Under current draft, any ceasefire would not apply to the Islamic State group, or the Nusra Front – formerly al-Qaeda's official affiliate in Syria.
Moscow says it must go further and exclude other groups "co-operating with them" and which have shelled Damascus.
Western diplomats have accused Russia of stalling for time.
They suspect that Moscow wants to give Syria time to deal a final blow to forces defending the enclave on the edge of Damascus.
On Friday evening US President Donald Trump pointed the finger of blame firmly at Syria and its allies, Russia and Iran, for the humanitarian crisis.
Who are the rebels?
The rebels in Eastern Ghouta are not one cohesive group. They encompass multiple factions, including jihadists, and in-fighting between them has led to past loses of ground to the Syrian government.
The two biggest groups in the area are Jaish al-Islam and its rival Faylaq al-Rahman.
The latter has in the past fought alongside the jihadist group Hayat Tahrir al-Sham – an alliance of factions led by the Nusra Front, which sprung from al-Qaeda.
The Syrian government is desperate to regain the territory, because it says the rebels are directly endangering the capital.
Eastern Ghouta is so close that it is possible for rebels to fire mortars into the heart of Damascus, which has also led to civilian deaths.
Syrian state media said rebels have killed at least 16 civilians in eastern districts of the city since Sunday.
The employers of a Filipina maid found dead in a freezer in Kuwait have been arrested in the Syrian capital Damascus after a manhunt lasting several weeks.
Joanna Demafelis, 29, was found frozen in her employers' apartment more than a year after she was reported missing.
Both Nader Essam Assaf and his Syrian wife Mona are being held on suspicion of murder, officials said on Saturday.
Mr Assaf, who is a Lebanese national, was transferred to Beirut but his wife remains in custody in Damascus.
On Saturday, a Lebanese judicial official said the couple had left Kuwait and made a "very brief stopover" in Lebanon before travelling on the neighbouring Syria.
"Lebanon has asked Kuwait to pass on [Mr Assaf's] police record," the official added.
Ms Demafelis's death prompted outrage in the Philippines and a ban on Filipinos travelling to work in Kuwait.
Both suspects became the subject of an international manhunt aided by Interpol.
Philippines foreign secretary Alan Peter Cayetano welcomed the news of the arrests, calling it a "critical first step in our quest for justice for Joanna".
The maid's body was found this month with apparent signs of torture, Philippine officials said, in an apartment that had apparently been abandoned for at least a year.
In the aftermath of the discovery, Philippine authorities say they facilitated the return of more than 1,000 "distressed overseas Filipino workers" in Kuwait, most of whom had worked as household servants.
The country's department of foreign affairs estimate that some 252,000 of its citizens are living and working there.
Kuwaiti authorities, meanwhile, have vowed to do everything possible to see justice is done.
Mr Cayetano said he expected Kuwaiti authorities to request the extradition of Mr Assaf from Lebanon, to stand trial in Kuwait.
The wreckage of a plane that crashed in Iran on Sunday has been found, local media are reporting.
But a civil aviation spokesman told Reuters news agency he could not confirm the reports.
The Aseman Airlines passenger plane came down in the Zagros mountains on Sunday, and all 66 people on board are feared to have been killed.
Heavy wind and snow forced search and rescue teams to stop work on Sunday but they resumed the search on Monday.
Officials from the region told news channels rescuers had reached the site.
Both channels – IRINN and English-language Press TV – also said they could not confirm the reports independently.
The ATR 72-500 twin-engine turboprop was travelling from Tehran to the south-western city of Yasuj.
Flight EP3704 left Tehran at 04:30 GMT on Sunday, and crashed about an hour later.
The crash site is about 22km (14 miles) from Yasuj, Iranian media reported, in the Mount Dena area, close to the city of Semirom in Isfahan province.
The crashed plane was 25 years old, Iran's civil aviation organisation said.
'Grief and sorrow'
Sixty passengers, two security guards, two flight attendants and the pilot and co-pilot were on board.
Iran's President Hassan Rouhani expressed sympathy for all involved, saying in a statement that the incident brought "great grief and sorrow".
Supreme Leader Ayatollah Ali Khamenei said the accident "saddened the hearts".
Iran has suffered several aviation accidents in recent years and has an ageing aircraft fleet.
The country has struggled to obtain spare parts to maintain its planes in the face of international sanctions imposed to curb its nuclear programme.
Those sanctions have been mostly lifted under a 2015 deal between Iran and the US alongside several other powers.
Israel's Prime Minister Benjamin Netanyahu has hit back after police said he should be charged over alleged bribery cases.
Speaking on Israeli television, he branded the allegations "baseless" and pledged to continue as leader.
Mr Netanyahu said he was certain that the truth would be revealed.
His comments follow a police statement that said there was enough evidence to indict him for bribery, fraud and breach of trust in two separate cases.
But Mr Netanyahu said the allegations "will end with nothing".
"I will continue to lead Israel responsibly and faithfully for as long as you, the citizens of Israel, choose me to lead you," he said soon after the allegations came to light on Tuesday.
"I am certain that at the next elections, which will be held on schedule, I will earn your trust again, with God's help," he said.
The 68-year-old is in his second stint as prime minister, and has served in the role for a total of 12 years.
The attorney general's office could take months to decide if Mr Netanyahu should face charges.
"Over the years, I have been the subject of at least 15 inquiries and investigations," he said in his TV address.
"Some have ended with thunderous police recommendations like those of tonight. All of those attempts resulted in nothing, and this time again they will come to nothing."
What are the allegations?
One case centres on an allegation that Mr Netanyahu asked the publisher of an Israeli newspaper, Yediot Aharonot, for positive coverage in exchange for help in reining in a rival publication.
Police said the editor of Yediot Aharonot, Arnon Mozes, should also face charges.
Mr Mozes's lawyer said he had a good defence, and that after further examination of the evidence "it will become clear that he did not commit a criminal offence".
The second allegation centres on a claim that Mr Netanyahu received gifts worth at least a million shekels ($283,000; £204,000) from Hollywood mogul Arnon Milchan and other supporters.
The Jerusalem Post says the gifts included champagne and cigars, and were given in exchange for help getting Mr Milchan a US visa.
Mr Milchan, the producer of films including Fight Club, Gone Girl and The Revenant, should face bribery charges, police said.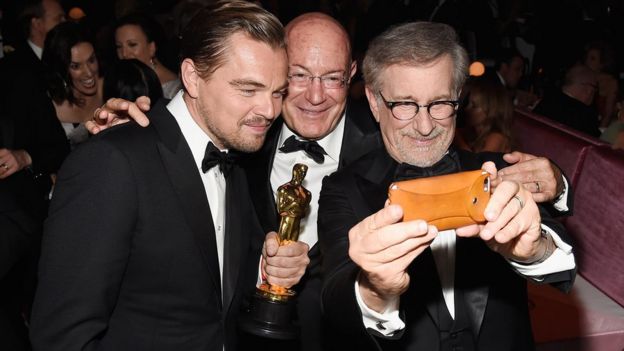 The police statement said that Mr Netanyahu, after receiving gifts, pushed for the Milchan Law, which would have ensured that Israelis who return to live in Israel from abroad were exempt from paying taxes for 10 years.
The proposal was eventually blocked by the finance ministry.
Mr Milchan's lawyer said the police recommendation "ignored basic facts".His client and Mr Netanyahu were long-time friends, he said, and "in this context, gifts were given to the Netanyahu family from time to time, without any business interest".
Police say Mr Netanyahu is also suspected of fraud and breach of trust in a case involving Australian billionaire James Packer.
Israel's Channel 10 reported in December that Mr Packer told investigators he gave the prime minister and his wife Sara gifts.
A spokesman for Mr Packer told Reuters "there is no allegation of wrongdoing" on the part of his client, and both Israeli and Australian police had "confirmed he was interviewed as a witness, not a suspect".
Israeli media say Mr Netanyahu has been questioned by investigators at least seven times.
What has the reaction been?
Israel's centre-left opposition alliance, the Zionist Union, called on Mr Netanyahu to resign.
"The state of Israel needs a leader whose hands are clean and who is solely devoted to the affairs of the country," the group's Eyal Ben-Reuven told The Times of Israel.
Ilan Gilon, of the left-wing Meretz party, said the allegations cast a "heavy shadow" over the prime minister.
But members of Mr Netanyahu's right-wing Likud party have been quick to defend him.
Tourism Minister Yariv Levin said the police statement was a "despicable move" designed to "carry out a government coup against the will of the voter".
Despite the heated debate within Israel, international reaction has been more muted.
A spokeswoman for the US State department emphasised Washington's strong relationship with Mr Netanyahu and insisted the issue was an internal matter.
What happens now?
A final decision on whether Mr Netanyahu should face charges will come down to the attorney general's office. A decision could take months to reach.
Justice Minister Ayelet Shaked said any prime minister who has been charged should not be obliged to resign.
The next legislative elections are scheduled for November 2019.
Mr Netanyahu heads a fragile coalition, but on television, he appeared confident the allegations would not spur new elections.
ISLAMABAD: The first phase of the joint naval exercise, Naseem Al Bahr XI being conducted at Port Al Jubail between Pakistan Navy and Royal Saudi Naval Forces (RSNF) was concluded on Monday.
During the first phase, various training exercises were organised onboard PN and RSNF ships and harbour facilities, said an official news release issued here.
Planning modules on conduct of amphibious landing operations, escorting operations, sniper/camouflage techniques and mine-counter measures procedures were rehearsed by the two navies.
Mission commander of Pakistan Navy and exercise director from RSNF closely monitored and supervised the training activities.
Naseem Al Bahr is aimed at enhancing inter-operatability and sharpen the tactical proficiency in counter-piracy, anti-air and surface warfare and mine countermeasure warfare.
Pak-Saudi naval exercise Nasem al Bahr commences in Saudi Arabia
The exercises will help in developing cooperation in operations against asymmetric, air, surface and mine threats.
On completion of harbour phase, next phase of the exercise will include joint naval operations at sea and will continue till February 17 in Saudi Arabian waters.
Concurrently, Pakistani and RSNF marines are also engaged in joint marine exercise 'Deraa Al Sahil'.
Conduct of joint maritime exercise between Pakistan Navy and RSNF in present geo-political milieu assumes great significance and will go a long way in enhancing bilateral relations between the two countries, said the press release.
Since the inception of biennial exercise Naseem Al Bahr in 1993, it has matured as an advanced level maritime exercise involving almost all facets of naval forces. The level of participation from both sides signifies the trust and mutual confidence, which prevails between the two countries.
Fatima tweeted on Sunday that the lack of hygiene is particularly concerning, with prisoners unable to shower for days at a time.
(i14 News ) – The Deputy Chairman at the European-Bahraini Organization for Human Rights (EBOHR) Fatima al-Halwachi described the deteriorating living conditions in Bahrain's Jaw Prison after visiting her father over the weekend.
Fatima tweeted on Sunday that the lack of hygiene is particularly concerning, with prisoners unable to shower for days at a time.
"My father tells me the water is always weak and finishes and when it is available it is very cold," she said in a post on Twitter.
"Food in Jaw Prison is really poor and unclean," she added. "They found insects, stones … and even coins baked in the bread!!"
The young activist explains that the food is often brought to the prisoners in "Clorox bottles" – a very powerful household cleaning product.
Fatima's father, Khalil al-Halwachi, is a Bahraini scholar and activist, who is serving a 10-year prison sentence on weapons possession charges.
Last month the US-based international network Scholars at Risk (SAR) called for his release, describing the charges an act of "retaliation for his nonviolent expressive and associative activity."
Local sources, requesting anonymity, told Arabic-language Ahrar television network that Saudi troopers arrested brothers, Hani and Ali al-Faraj, after they raided their house in Qatif region, located more than 420 kilometers (260 miles) east of the capital Riyadh, on Sunday afternoon.
(i14 News ) – Saudi regime forces have arrested three young Shia men, including a minor, in the kingdom's Shia-populated and oil-rich Eastern Province as the Riyadh regime presses ahead with its brutal clampdown against members of the religious community.
Local sources, requesting anonymity, told Arabic-language Ahrar television network that Saudi troopers arrested brothers, Hani and Ali al-Faraj, after they raided their house in Qatif region, located more than 420 kilometers (260 miles) east of the capital Riyadh, on Sunday afternoon.
Hani al-Faraj
Hussain al-Zanadi was rounded up in a street as well.
Eastern Province has been the scene of peaceful demonstrations since February 2011. Protesters have been demanding reforms, freedom of expression, the release of political prisoners, and an end to economic and religious discrimination against the oil-rich region.
The protests have been met with a heavy-handed crackdown by the regime. Security forces have increased security measures across the province.
Over the past years, Riyadh has also redefined its anti-terrorism laws to also target activism.
In January 2016, Saudi authorities executed Shia cleric Sheikh Nimr Baqir al-Nimr, who was an outspoken critic of the policies of the Riyadh regime. Nimr had been arrested in Qatif in 2012.
Meanwhile, Saudi online activists have published a document, showing Commander of Special Forces in Eastern Province, Brigadier Abdullah bin Abdulaziz al-Samari praising Sergeant Abdullah bin Musla' Jabir al-Harbi over razing the al-Mosara quarter of Awamiyah town, located some 390 kilometers northeast of the capital Riyadh.
Saudi regime forces equipped with heavy weapons were deployed in Awamiyah on May 10 last year, following fierce clashes between the regime forces and locals protesting against the destruction.
Bulldozers, escorted by heavily-armored military vehicles demolished, then leveled houses, business and historical sites across al-Mosara to the ground, claiming the neighborhood's narrow streets had become a hideout for militants believed to be behind attacks on security forces in the region.
Separately, the Specialized Criminal Court has sentenced a dissident to 20 years in jail on charges of throwing petrol bombs at the General Intelligence Building in Qatif, burning tires and preventing regime forces from reaching the site of anti-regime rallies.
The court also imposed a travel ban of similar period on the man, whose identity was not immediately available.
At a wind-swept camp for those displaced by Yemen's war, a young Yemeni woman named Leemi, who supports her child and eight others, gratefully accepted aid from Saudi Arabia.
That's even after she said a Saudi-led airstrike destroyed her home near Sirwah, some 30 kilometres from the tent she now calls home in Marib province.
Leemi's story reflects the two faces of the kingdom in the nearly 3-year-old war in Yemen. Saudi Arabia says it has spent nearly a billion dollars in aid to Yemen and plans with its partners to spend another $1.5 billion.
Meanwhile, the campaign by the Saudi-led coalition against Yemen's Shia rebels, known as Houthis, has been a major cause of the country's humanitarian disaster, rights groups say. The kingdom's devastating air campaign repeatedly has struck markets, medical facilities and civilian targets, drawing international criticism.
The coalition's blockade on ports under Houthi control has been a main factor pushing the country into near starvation, according to United Nations (UN) agencies and rights groups.
Saudi relief officials, however, stress their role has nothing to do with the ongoing military fight and say they also try to get their aid into Houthi-controlled territory as well.
"They are our neighbours," said Abdullah al-Wadei, the assistant director of medical and environmental assistance at the King Salman Humanitarian Aid and Relief Center. "They are human beings first."
Associated Press journalists recently travelled into Yemen as part of a tour for foreign reporters organised by the Saudi-led coalition to highlight their relief efforts.
Even before the war, Yemen was the Arab world's poorest country and one of the world's most water-scarce places. Since the war, Yemen's 28 million people have been pushed to the brink of famine. Its poor water situation led to a cholera epidemic. There's been an outbreak of diphtheria, a potentially fatal disease that primarily infects the throat and airways.
A Saudi-led airstrike in 2015 destroyed cranes at the rebel-held Red Sea port of Hodeida, a major entryway for a country that imports 90 per cent of its food. The coalition maintains a blockade on Hodeida and other Houthi-controlled ports, an effort it says aims to prevent weapons from reaching the rebels.
Rights groups like the Norwegian Refugee Council say Saudi Arabia must allow "unhindered" commercial imports into Yemen to ease the crisis. The Saudi-led coalition says it wants to increase importing capacity at the ports, but it is not clear if the Houthis will cooperate. Saudi officials also accuse Houthi militants of diverting or stealing aid.
"Yemen is slowly choking and millions of Yemenis are at risk of dying of hunger, cholera or any other consequence of the conflict in a severely impoverished country already on the brink of collapse prior to the current crisis," the UN's Development Program wrote an analysis in late January.
To speed relief, the Saudis have run some 20 aid flights with secondhand American C-130 military transport planes into Marib, about 115 kilometres east of Sanaa. The aid has included rice, flour, sugar, salt, oil, beans and other foodstuffs, as well as blankets, tents, carpets and other material for those in need, said Fahad al-Osemy, the director of urgent aid at the King Salman Humanitarian Aid and Relief Center.
"There's different people here because there's more safety in Marib," al-Osemy said. "You have people coming from Sanaa, Dhamar, and they need more than anyone [as they've been forced from their homes]."
The Saudis also provide food for Houthi-controlled territory in unmarked boxes that get distributed by local partners, he said. The Houthis control the capital, Sanaa, the north, and much of the central region and the western Red Sea coast.
From May 2015 until this January, the King Salman Humanitarian Aid and Relief Center says it has spent $854 million on aid to Yemen, much of it on health care and food. In January, the kingdom announced the coalition will give another $1.5 billion in new humanitarian aid funding for distribution across UN agencies and other relief organisations.
Medical care for wounded soldiers backing the internationally recognised government and civilians also remains a priority, Saudi officials said. At a Saudi-funded hospital in Marib, workers make prosthetics for those who have lost limbs in the conflict, their patients evenly split between soldiers and civilians.
The UN has accused the Houthis of planting land mines and the Saudi-led coalition of using cluster bombs, both of which can lay dormant for long periods before killing and maiming civilians.
"The injuries are to the women, the children, the old men and the military," said Haida Ali al-Nasseri, a 26-year-old woman who works at the hospital's prosthetic department. "Everyone is coming."
Nearby, a 24-year-old soldier for Yemen's government who gave his name as Hamas waited for a prosthetic for his left foot. He said he lost it to a Houthi land mine near Sanaa.
Asked about the conflict, he thought for a moment and said: "We don't need this war, but they kicked us out of our home."
Makeshift tent camps have sprung up throughout Marib, home to some of Yemen's two million people displaced by the war. Some 112 "spontaneous settlements" are in Marib province alone, about 35 per cent of all those throughout Yemen, according to the UN refugee agency, UNHCR.
At one such camp where Leemi lives, Yemeni men carrying Kalashnikov rifles, their traditional curved "janbiya" daggers tucked at their waist, greeted Saudi aid workers. Camp residents lined up for the aid, crowding around a desk where a relief worker kept track of the disbursements.
The sun soon set behind the western mountains that mark the war's front line, bringing armed soldiers and militiamen to the side of visiting journalists.
"It's not safe here," they said, guiding the reporters away as night approached.
Child abductions have risen sharply during South Sudan's civil war as desperate people try to make a living.
One child, of any age, is said to sell for 20 cows, worth about £5,000.
During a visit to one of the opposition's last remaining strongholds, reporters spoke with a father whose children were seized from the yard of his home.
All were under the age of 5. He fears that two were sold for cattle and that the youngest is no longer alive.
It is a little-acknowledged tragedy in South Sudan's five-year civil war.
Child kidnappings between clans have increased as people become more desperate amid widespread hunger and a devastated economy, human rights groups say.
A court in Iraq has sentenced a German woman to death after finding her guilty of belonging to the Islamic State (IS) group.
She was sentenced for providing logistical support and taking part in attacks on Iraqi security forces.
The woman, who has not been named but is said to be of Moroccan descent, was captured during the battle for Mosul last year.
Thousands of foreigners have been fighting for IS in Iraq and Syria.
The court said she travelled from Germany to Iraq to join IS with two daughters, who married members of the jihadist group.
She is thought to be the first foreign woman to be sentenced to death in Iraq for joining the group, reports say.
Another German female, teenager Linda Wenzel, was arrested in Mosul at the same time for belonging to IS.
The rise and fall of 'Islamic State'
What should happen to IS fighters in Syria and Iraq?
Thousands of suspected IS members have been rounded up and imprisoned – several mass executions have already taken place.
Human rights groups have expressed strong concern about the judicial process.