While Mahira Khan and Hamza Ali Abbasi are busy filming for their upcoming venture, Maula Jatt 2, the duo has come together to support the PSL team Peshawar Zalmi in it's third season.
I would also like to appreciate the enthusiasm of our ambassadors @iamhamzaabbasi & @TheMahiraKhan. The #YellowStorm did strike Lahore with full force tonight. #HumZalmi #HBLPSL3 pic.twitter.com/n0IA87Ut0w

— Javed Afridi (@JAfridi10) February 13, 2018

The famed actors made an appearance at the kit launch held in Lahore on Tuesday night. They were ecstatic about being part of Peshawar Zalmi.
The Zalmi Anthem song shoot is looking real good, but that's got nothing to do with @TheMahiraKhan of course ? #yellowstorm #humzalmi pic.twitter.com/SUO839YyEr

— Wahab Riaz (@WahabViki) February 13, 2018
i welcome @TheMahiraKhan to @PeshawarZalmi family one of my fav actor..pleased to meet her.such a nice,sweet& humbled lady she is#supportZalmi #YellowStorm pic.twitter.com/iVNTHVXbLD

— Kamran Akmal (@KamiAkmal23) February 13, 2018
With our brand ambassador @TheMahiraKhan at @PeshawarZalmi kit launch ceremony in Lahore pic.twitter.com/dQdQ57lU8y

— Mohammad Hafeez (@MHafeez22) February 13, 2018
Zalmi squad ready for kit launch #YellowStorm pic.twitter.com/QdmijX7BGQ

— Hassan Ali (@RealHa55an) February 13, 2018
The stars of Peshawar Zalmi, including cricketers Wahab Riaz, Kamran Akmal, Hammad Azam and Mohammad Hafeez, were also present at the ceremony.
While Abbasi has been supportive of the team since it's initiation, this is the first time Khan has taken up the role. Earlier, along with Abbasi, Humaima Malick was the brand ambassador of the Khpal team.

Surprisingly enough, Malick is also part of Maula Jatt 2 which is currently being filmed under Bilal Lashari's direction. The film is the first time the trio will be seen working together.
South Korea has approved a plan to pay the cost of hosting North Korea's delegation to the Winter Olympics.
The 2.86bn Korean won ($2.64m, £1.9m) will come from the South's unification ministry budget.
A group of more than 400 North Korean supporters and performers have travelled to Pyeongchang, South Korea for the Games.
Their visit was controversial with some South Koreans who questioned the North's commitment to reconciliation.
North Korea's attendance at the Winter Olympics came as a surprise development after a year of increasing tensions between Pyongyang and the international community over its nuclear ambitions and repeated missile tests.
The South Korean government invited the North to join the Games saying it was a chance at dialogue and rolling back tensions. But some South Koreans have staged protests warning it would merely give the North a platform for propaganda.
The decision to integrate North Koreans into the South's women's ice hockey team was particularly controversial as it meant that some of the South's athletes would get less of a chance to play.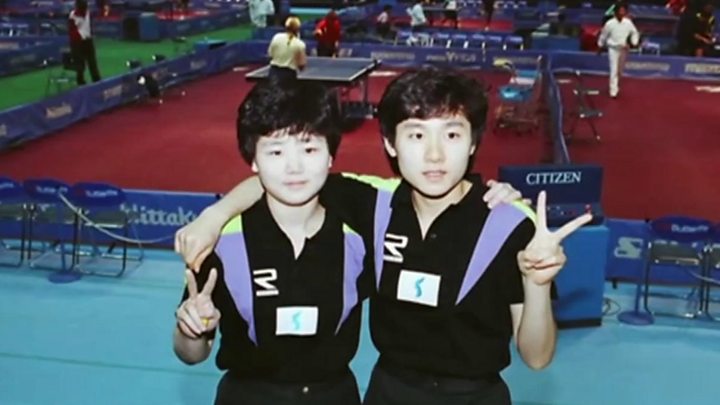 The government funds will pay mainly for accommodation and food for Pyongyang's cheer squad, an orchestra sent to perform on the sidelines of the Games as well as a group of taekwondo performers and supporting personnel.
According to the Reuters news agency, the majority of the visiting North Koreans stayed at luxury hotels in Seoul and near the Olympic venues in Pyeongchang.
The cost of hosting 22 North Korean athletes will be paid by International Olympic Committee while the cost for the North's high level political delegation visiting the South will be paid separately from the government budget, said unification ministry spokesperson Baik Tae-hyun Reuters reports.
On Wednesday, South Korea's Unification Minister Cho Myoung-gyon described the North's participation in the Games as a milestone that opened up the door to build peace on the Korean Peninsula, according to South Korea's Yonhap news agency.
He added that Seoul was keeping in mind the UN sanctions against the North designed to prevent any foreign support of its weapons programme, according to Yonhap.
South Korea also paid the expenses when more than 600 North Koreans visited the South during the 2002 Asian Games in Busan.
Opening batsman Manjot Kalra scored an unbeaten 101 and India won the Under-19 Cricket World Cup for the fourth time with an eight-wicket victory Saturday over Australia.
Australia, choosing to bat after winning the toss, was all out for 216 in 47.2 overs at Bay Oval, Tauranga.
Jonathan Merlo top-scored for Australia with 76 while four Indian bowlers took two wickets each.
India, which lost the 2014 final to the West Indies, cruised in reply to 220-2 and never looked threatened in surpassing Australia's total in the 39th over. Lefthander Kalra's 101 came from 102 balls.
India beat Australia by 100 runs in the tournament opener and was undefeated the rest of the way.
It was India's sixth appearance in the under-19 final. Australia had made the final five times, winning the tournament three times.
The iconic FIFA World Cup trophy on Saturday went on display in Lahore after arriving in Pakistan for the first time in a chartered plane from Bangkok, Thailand.
France's World Cup-winning former footballer Christian Karembeu accompanied the trophy on the Pakistan leg of its World Tour.
"Assalam-o-Alaikum!" Karembeu, who played for France and Real Madrid in a glittering playing career greeted the gathered audience with. "I am extremely happy to be here in Lahore. Pakistan also has football-loving folks.
"It is a great honour for Pakistan that the FIFA trophy is here for the first time.
"We can make our future better through football."
Cricket legend Younis Khan, national men's football team captain Kaleemullah Khan and women's football team skipper Hajra and several showbiz personalities were also present at the trophy's unveiling ceremony in Lahore.
"For me, football is one of the most popular sports in the world," said Younis. "It is a really big deal that the FIFA trophy is here."
An ecstatic Kaleemullah said: "I had never even imagined that the FIFA trophy would come to Pakistan. It is encouraging for footballers to have the FIFA trophy come to Pakistan. I feel that one day Pakistan would also do well in football."
The trophy will be returned back to Bangkok tonight at 12pm.
Power hitters Chris Lynn and Glenn Maxwell propelled Australia to a convincing seven-wicket victory over New Zealand in the first tri-series Twenty20 match at the Sydney Cricket Ground on Saturday.
Lynn (44 runs from 33 balls) and Maxwell (40 not out from 24 balls) shared in a scorching 77-run stand from just 53 balls to steer Australia to the rain-reduced total of 95 from 15 overs with 21 balls to spare.
Despite a top-order wobble, in which captain David Warner and debutant D'Arcy Short fell inside the first three overs, the belligerent power of Lynn and Maxwell swamped the Kiwi bowling attack.
"We haven't had a lot of success in T20 cricket and to get a win at the start of the tri-series is very good for us and builds some confidence within the team," Maxwell said. "It could have gone either way with two wickets down in the early powerplay and we were able to still play positively and play to our strengths."
Australia's victory was earlier set up by towering paceman Billy Stanlake whose fierce pace justified Warner's decision to bowl first after winning the toss, as he wrecked New Zealand's top order with three wickets in the space of his first eight balls.
Stanlake startled Colin Munro with his high bounce for debutant wicketkeeper Alex Carey to race out to point to complete the catch.
Martin Guptill was then flummoxed next ball by a perfect-length seamer that flicked the top of off stump.
Stanlake narrowly missed his hat-trick as Tom Bruce clipped an attempted yorker through the leg side for three.
"I don't want to put a ceiling on how fast I can bowl," Stanlake told Channel Nine. "I want to push harder each year and hopefully I can keep doing that as my body matures."
Andrew Tye claimed four wickets as Australia restricted New Zealand to a below-par 117 for nine off their 20 overs.
Tye mopped up the Kiwi tail to finish with four wickets for 23, while towering paceman Stanlake claimed three wickets inside the powerplay to dismantle the Kiwis' top order.
Australia had New Zealand at 60 for five before Colin de Grandhomme hit an unbeaten 38 from 24 balls with three sixes and a four.
De Grandhomme launched two massive sixes off leg-spinner Adam Zampa with the Black Caps managing just four sixes in the entire innings.
Stanlake, who has had a storming Big Bash League season for the Adelaide Strikers, underlined why he is one of the hottest prospects in the country and has been locked up on a Cricket Australia central contract.
Tye's first wicket owed much to Warner's catch, running backwards to make the grab and remove Kiwi captain Kane Williamson for eight from 21 balls.
Australia play England in the second match of the tri-series in Hobart on Wednesday.
Pakistan batsman Babar Azam and New Zealand bowler Mitchell Santner have topped the MRF Tyres ICC Player Rankings for T20I Batsmen and Bowlers respectively, following the conclusion of their series which the 2009 ICC World Twenty20 champions won 2-1.
Babar was rewarded for finishing as the leading run-scorer in the series (109 runs) with a rise of 11 places that has put him on top for the first time. He now leads Australia's Aaron Finch (784 points) by two points.
Babar is the second Pakistan batsman to top the T20I rankings after Misbah-ul-Haq, who had climbed to number-one spot in 2009.
New Zealand's Colin Munro, who had started the series in number-one position, has slipped to fourth after scoring 50 runs in the two matches he played.
Pakistan's Ahmed Shehzad has moved up two places to 25th and is his side's second highest-ranked batsman in the shortest format, but captain Sarfraz Ahmed and Fakhar Zaman are the biggest movers in the latest rankings.
Sarfraz's series contribution of 79 runs has lifted him from 76th position to 55th, while Fakhar has claimed the 71st spot after rising 41 places following his series aggregate of 99 runs.
Mitchell Santner took figures of 2/15, 0/30 and 2/24 in the three-match T20I series against Pakistan Mitchell Santner took figures of 2/15, 0/30 and 2/24 in the three-match T20I series against Pakistan
In the bowlers' table, Santner has replaced team-mate Ish Sodhi as the top-ranked bowler. The left-arm spinner picked up four wickets and now leads Afghanistan's number-two ranked spinner Rashid Khan by one point.
Sodhi has dropped two places to third, six points behind Santner, after managing two wickets in the series.
Santner is the fourth New Zealand bowler after Daniel Vettori, Shane Bond and Sodhi to claim the coveted number-one position.
Pakistan's Shadab Khan, who was the most successful bowler in the series with five wickets, has rocketed 28 places to 14th spot, while fast bowler Mohammad Amir has also made an impressive gain of 19 places and now sits in 27th position after bagging three wickets.
Other significant movers include Tim Southee (53rd, up by 17 places), Rumman Raees (92nd, up by 33 places) and Faheem Ashraf (102nd, up by 31 places).
There is no change in the all-rounders' list, which is still headed by Shakib Al Hasan of Bangladesh, with Glenn Maxwell of Australia in second spot.
Three-time Olympic champion Aly Raisman wants an independent inquiry into the sexual abuse scandal involving ex-USA Gymnastics team doctor Larry Nassar.
Raisman also criticised the United States Olympic Committee for acting "like none of us were ever abused".
More than 140 women, including Raisman and four-time Rio gold medallist Simone Biles, have accused Nasser of abuse.
On Sunday, three members of the USA Gymnastics (USAG) board of directors resigned in the wake of the scandal.
A statement from USOC chief executive Scott Blackmun, following the resignations, read: "New board leadership is necessary because the current leaders have been focused on establishing that they did nothing wrong.
"USA Gymnastics needs to focus on supporting the brave survivors.
"The Olympic family failed these athletes and we must continue to take every step necessary to ensure this never happens again."
Nassar is to be sentenced this week and the judge has allowed many of his victims, including Raisman, to address him in court.
Raisman won team and floor gold at London 2012 and team gold at the 2016 Rio Games. She also has two Olympic silver medals and one bronze from those Games.
In response to the USOC statement, Raisman said: "For the past week, survivors came forward to share their painful stories.
"Many of them, myself included, claim the USOC is also at fault. Was the USOC there to 'focus on supporting the brave survivors'? No.
"Over the weekend, the USOC released a statement shamelessly taking credit for a few USAG resignations (note: not fired), as though they're addressing the problem.
"But they are still not acknowledging its own role in this mess. Zero accountability. It's like none of us were ever abused."
She added: "Independent investigation! What's it going to take for you to do the right thing?"
Sponsors pull out of USA Gymnastics deals
Telecommunications company AT&T has suspended its sponsorship deal with USAG because of the sexual abuse scandal.
In a statement, the company said it was pulling out of its deal "until it (USAG) is re-built and we know that the athletes are in a safe environment".
"The terrible abuse suffered by these young women is unconscionable," added the statement. "We remain committed to helping these young athletes pursue their dreams and hope to find other ways to do so.
"We stand ready to step back in when USAG has fully addressed these tragic events."
Two other sponsors, Hershey Co and Under Armour, have let their deals lapse, while Procter & Gamble has said it would "evaluate" whether to negotiate another sponsorship deal.
A five-time NBA champion, two Olympic gold medals and now an Oscar winner?
Kobe Bryant won everything on the basketball court but now he has been nominated for a famous gold statue for his short animated film 'Dear Basketball'.
The six-minute film, animated by former Disney animator Glen Keane, is based on a poem Bryant wrote in The Players' Tribune in 2015 as he announced his intention to retire from basketball.
The short's music has been composed by five-time Academy Award winner John Williams, who has scored countless Hollywood films including Star Wars, Jaws, E.T., Jurassic Park, and the Indiana Jones series.
Bryant, 39, played his final game in April 2016 after a 20-year career with the Lakers and the team retired both his number eight and 24 jerseys in December 2017.
"This is beyond the realm of imagination," Bryant tweeted after the Academy of Motion Picture Arts and Sciences announced his nomination on Tuesday.
"It means so much that the The Academy deemed Dear Basketball worthy of contention. Thanks to the genius of Glen Keane and John Williams for taking my poem to this level. It's an honour to be on this team."
The Oscars ceremony will be held on 4 March at the Dolby Theatre in Hollywood.
World number one Rafael Nadal retired hurt in the fifth set of an enthralling quarter-final against Marin Cilic at the Australian Open.
The top seed was in visible pain on court and Cilic of Croatia will now face British number two Kyle Edmund in the semi-finals following his 3-6 6-3 6-7 (5-7) 6-2 2-0 victory.
It was only the second time in 264 Grand Slam matches that Spaniard Nadal has retired – the last being against Briton Andy Murray in the quarter-finals of the 2010 Australian Open.
Speaking following the match, Nadal said he would provide an update on his injury after an MRI scan on Wednesday.
"Now is not the moment to say what's going on or what's not going on because we really don't know yet," said Nadal.
He did, however, repeat his assertion that players are suffering injuries because of the surfaces they play on.
"Somebody who is running the tour should think little bit about what's going on," he said. "Too many people are getting injured.
"I don't know if they have to think a little bit about the health of the players. Not for now that we are playing, but there is life after tennis.
"I don't know if we keep playing in this very, very hard surfaces what's going to happen in the future with our lives."
Nadal, 31, had looked in good form early in the match and took the first set 6-3 in a typically forceful manner.
Cilic, however, was a different player in the second as he channelled his frustration at being given a time violation by breaking back at Nadal with a stunning forehand winner.
The third set was much more evenly contested and went Nadal's way in a tie-break.
Cilic was dominant on his first serve – firing down 20 aces to his opponent's three – but Nadal was able to draw the 29-year-old Croat to the net on numerous occasions – the most memorable ending in a delicate drop shot which left Cilic foundering.
Nadal's injury became apparent in the fourth set and despite lengthy delays for treatment, he was unable to continue – retiring at 2-0 in the deciding set.
"It was an unbelievable performance from both of us and it's really unfortunate for Rafa," said Cilic.
"He always gives his best and it's unfortunate for him to end this way.
"I was really paying attention to these first couple of games [in the final set] and trying to keep my intensity up. It was important for me to continue with my own game and not look across the net."
Kyle Edmund might have been born in South Africa but he endures the traditional problem faced by some Britons in the sun.
"I got a bit burned," he said after an early round at the Australian Open last week.
"I didn't put enough sunscreen on. I have to take responsibility – my mum gives me a lecture if I don't."
That is about the only misstep from the 23-year-old since he arrived in Melbourne earlier this month.
He opened the tournament with the best win of his career over the 11th seed, followed it with a five-set win in 40C heat in round three, fought back to reach his first Grand Slam quarter-final, and upset the world number three to reach the semi-final.
Edmund now stands one win from a place in the final, and in the process overtaking the injured Andy Murray as British number one.
On the face of it, this is a remarkable leap into new territory that few could have seen coming.
However, the implacable Edmund has made quiet but relentless progress since emerging from a talented group of British boys at the start of the decade.
From South Africa to the Bahamas, via Yorkshire
The chant of "Yorkshire! Yorkshire!" that rang around Rod Laver Arena during the quarter-final did not quite do justice to Edmund's background.
Born in Johannesburg in 1995 to Welsh father Steven and South African mother Denise, Edmund's family, including sister Kelly, relocated to Tickton in Yorkshire when he was three years old.
Twenty years later, he lives in the Bahamas, has career earnings of £1.5m – with at least another £500,000 to come at the end of this week – and is on the verge of becoming a famous face in every place where this most globe-trotting sport has a presence.
A talented swimmer, footballer and cricketer, it was not until the relatively late age – for someone who would go on to become a professional – of 10 years old that Edmund took to tennis.
At 13 he moved to the National Sports Centre at Bisham Abbey, and then on to the LTA's National Training Centre in Roehampton.
By the age of 16 he was a leading light in Britain's junior boys' team which won the prestigious Summer Cup, Winter Cup and Davis Cup, under the captaincy of Greg Rusedski.
"Kyle would just go out there and batter people," Rusedski later told the Telegraph.
"He has always had this massive forehand, and he would rip his opponents to pieces with it."
An obvious talent, Edmund would peak at eighth in the junior world rankings, marking him out as one to watch without ever being tagged as the next big thing.
That would serve him well as he made his way into the professional ranks.
It was when Edmund started racking up titles in the senior ranks as a teenager on the Futures and Challenger tours, that he began to serve notice of a significant career in the making.
A first Davis Cup call-up in 2014 would also prove to be a major milestone, as he came under the wing of one of the best players in the world.
Murray invited Edmund to one of his famously punishing training blocks in Miami at the end of the year, and the Scot has been a huge influence ever since.
Given first-hand experience of what it takes to make the top of the game, the diligent Edmund took note.
On the court, he became only the sixth man in history to make his Davis Cup debut in the final, blasting his way to an unexpected two-set lead over David Goffin before eventually losing in five.
Murray would lead the side to their first victory since 1936 and "Kedders" – as he is known – played the role of youngster in a squad full of jokes and merciless mickey-taking.
"The Davis Cup has been a vehicle to give him confidence and some big stages. From that, he got to spend a lot of time with Andy," said Great Britain captain Leon Smith.
"I think he has done three pre-seasons with Andy in Miami and one in Dubai, and he has got to rub shoulders with Andy on a regular basis – that can only help a young player coming through."
A rapid rise years in the making
After rising through the ranks to a career-high of 40th in 2016, Edmund found it harder going as he tried to push on into the highest echelons of the game.
A succession of near-misses against players such as Rafael Nadal, Stan Wawrinka and Milos Raonic meant he remained without a top-10 win, and 2017 ended with defeat by Jack Sock from 5-1 up in the final set in Vienna, and an end-of-year ranking of 50th.
Edmund had worked with a number of coaches over the years, with Rusedski taking the role for a brief period in 2014, but in the latter stages of 2017 he put together a partnership that appears to be working wonders.